Merle Kilgore - Discography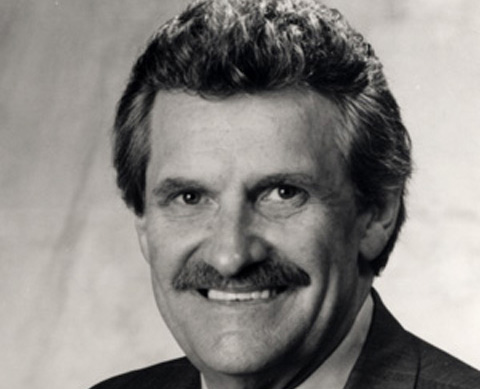 Wyatt Merle Kilgore (August 9, 1934 – February 6, 2005) was an American singer, songwriter, and manager. He was an artist and writer; the personal manager of Hank Williams at the time of his death.
Early life
Although born in Chickasha, Oklahoma, United States, Kilgore was raised in Shreveport, Louisiana. He was the son of Wyatt and Gladys B. (Clowers) Kilgore. As a boy of 14 he carried the guitar for Hank Williams at the Louisiana Hayride beginning a close relationship with the Williams family that would last three generations. He attended school at C. E. Byrd High School and then Louisiana Tech University.
Career
Kilgore went on to a career as a country music recording artist but had great success as a songwriter, co-writing with June Carter the song "Ring of Fire", first recorded by her sister Anita Carter and later by June's future husband, Johnny Cash (Kilgore was a distant cousin of the Carter sisters through their maternal grandmother, Margaret Kilgore Addington); June, later known as June Carter Cash, would record her own version of the song for her album Press On, released in 1999. He also wrote Claude King's big crossover hit, "Wolverton Mountain". Amongst others, he also penned "Johnny Reb" for Johnny Horton and the Tommy Roe pop music hit, "The Folk Singer". In the early 1960s, he toured with Cash as part of his package show. He stood as Johnny Cash's best man at his wedding to June Carter.

Many Thanks to Original Contributors.



Posts

: 85


Join date

: 2013-04-11


Location

: Still in Glenrowan



Merle Kilgore - Album List - (6 albums)
1963 - Merle Kilgore - There's Gold In Them Thar Hills
1965 - Merle Kilgore - The Tall Texan
1972 - Merle Kilgore - Big Merle
1990 - Merle Kilgore - Country Rockers
1991 - Merle Kilgore - Teenager's Holiday
2015 - Merle Kilgore - Johnny Reb
Last edited by Elaine4 on Wed Jun 21, 2017 11:33 pm; edited 1 time in total
1963 - Merle Kilgore - There's Gold In Them Thar Hills @160
Code:

http://www106.zippyshare.com/v/zvAC1Oao/file.html

1965 - Merle Kilgore - The Tall Texan @192
Code:

http://www106.zippyshare.com/v/HdR2pCAr/file.html

1972 - Merle Kilgore - Big Merle @192
Code:

http://www106.zippyshare.com/v/xL77K46G/file.html

1990 - Merle Kilgore - Country Rockers @192
Code:

http://www106.zippyshare.com/v/8jbnTzih/file.html

1991 - Merle Kilgore - Teenager's Holiday @320
Code:

http://www106.zippyshare.com/v/ZS02S0wx/file.html

2015 - Merle Kilgore - Johnny Reb @320
Code:

http://www106.zippyshare.com/v/bhFoK0rT/file.html
Last edited by Elaine4 on Sun Jun 04, 2017 10:30 pm; edited 1 time in total
Similar topics
---
Permissions in this forum:
You
cannot
reply to topics in this forum