Bonnie Owens - Discography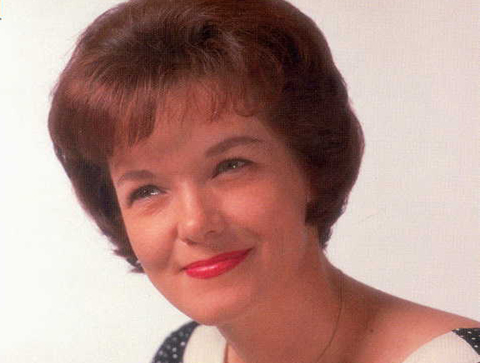 Bonnie Owens, born Bonnie Maureen Campbell on October 1, 1929 in Blanchard, Oklahoma, was an
American
country music
singer who was married to
Buck Owens
and later
Merle Haggard.
Her family moved to Mesa, Arizona, when she was a child. She met
Buck Owens
when she was only 15. They played in a band in
Mesa, Arizona
, married in 1948, and moved to
Bakersfield, California
in 1951. They had two sons together, Buddy and Michael. They separated in the early '50s but formalized their divorce years later.
She and Haggard married in 1965 and from that point on, Bonnie dedicated her time to Haggard's children and his career, touring with Merle's band, The Strangers, as a backup vocalist. Owens and Haggard divorced in 1978; after a brief hiatus, she continued touring with him.
Bonnie Owens married Fred McMillen in the early '80s and moved to Missouri but continued touring with Haggard and his band, The Strangers, until 1991. She resumed touring with him in 1994 and continued her roadwork with him until the late '90s. She moved back to Bakersfield after being diagnosed with Alzheimer's disease.
Bonnie Owens died April 24, 2006 following a lengthy illness. She died 30 days after the death of her first husband, Buck Owens.
For more information visit Wikipedia
Code:

https://en.wikipedia.org/wiki/Bonnie_Owens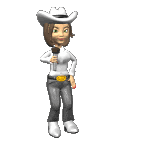 Many Thanks to Original Contributors.

Bonnie Owens - Album List (14 Albums = 17 Discs)
1965 - Bonnie Owens - Don't Take Advantage Of Me
1966 - Bonnie Owens & Merle Haggard - Just Between The Two Of Us
1967 - Bonnie Owens - All Of Me Belongs To You
1968 - Bonnie Owens - Somewhere Between
1969 - Bonnie Owens - Hi-Fi To Cry By
1969 - Bonnie Owens - Lead Me On
1970 - Bonnie Owens - Mother's Favorite Hymns
1972 - Bonnie Owens & Merle Haggard - That Makes Two Of Us
1999 - Bonnie Owens - The Best Of Bonnie Owens
2007 - Bonnie Owens - Queen Of The Coast (4-CD set)
2010 - Bonnie Owens - 1953-1964
2013 - Bonnie Owens - 1964-1966
2013 - Bonnie Owens - 1966-1967
2013 - Bonnie Owens - 1968-1971
1965 - Bonnie Owens - Don't Take Advantage Of Me @320
Code:

http://www57.zippyshare.com/v/rvTiIP19/file.html
1966 - Bonnie Owens & Merle Haggard - Just Between The Two Of Us @320
Code:

http://www57.zippyshare.com/v/YZ7hwnHJ/file.html
1967 - Bonnie Owens - All Of Me Belongs To You @128
Code:

http://www57.zippyshare.com/v/mNzmDFWa/file.html
1968 - Bonnie Owens - Somewhere Between @192
Code:

http://www57.zippyshare.com/v/SSx6T1t0/file.html
1969 - Bonnie Owens - Hi-Fi To Cry By @192
Code:

http://www57.zippyshare.com/v/zjNhEAhv/file.html
1969 - Bonnie Owens - Lead Me On @192
Code:

http://www57.zippyshare.com/v/BwrmlxgN/file.html
Last edited by Elaine4 on Fri Jul 07, 2017 8:41 am; edited 1 time in total
1970 - Bonnie Owens - Mother's Favorite Hymns @320
Code:

http://www57.zippyshare.com/v/xN5vOURO/file.html
1972 - Bonnie Owens & Merle Haggard - That Makes Two Of Us @320
Code:

http://www57.zippyshare.com/v/lRhz707I/file.html
1999 - Bonnie Owens - The Best Of Bonnie Owens @320
Code:

http://www57.zippyshare.com/v/WQcXR4B2/file.html
2007 - Bonnie Owens - Queen Of The Coast (Disc 1) @320 Part 1
Code:

http://www27.zippyshare.com/v/8AIRFD1F/file.html
2007 - Bonnie Owens - Queen Of The Coast (Disc 1) @320 Part 2
Code:

http://www27.zippyshare.com/v/i0eLP0pW/file.html
2007 - Bonnie Owens - Queen Of The Coast (Disc 2) @320 Part 1
Code:

http://www27.zippyshare.com/v/aDQ7i4M0/file.html
2007 - Bonnie Owens - Queen Of The Coast (Disc 2) @320 Part 2
Code:

http://www27.zippyshare.com/v/Xkuc62ks/file.html
Last edited by Elaine4 on Fri Jul 07, 2017 8:19 pm; edited 1 time in total
2007 - Bonnie Owens - Queen Of The Coast (Disc 3) @320
Code:

http://www27.zippyshare.com/v/d1tkcvPg/file.html
2007 - Bonnie Owens - Queen Of The Coast (Disc 4) @320 Part 1
Code:

http://www27.zippyshare.com/v/jP6xpIIL/file.html
2007 - Bonnie Owens - Queen Of The Coast (Disc 4) @320 Part 2
Code:

http://www27.zippyshare.com/v/3OWhBmuY/file.html
2010 - Bonnie Owens - 1953-1964 @320
Code:

http://www27.zippyshare.com/v/yblUG9J0/file.html
2013 - Bonnie Owens - 1964-1966 @320
Code:

http://www27.zippyshare.com/v/yDEJgwIp/file.html
2013 - Bonnie Owens - 1966-1967 @320
Code:

http://www27.zippyshare.com/v/gZx6aHWr/file.html
2013 - Bonnie Owens - 1968-1971 @320
Code:

http://www27.zippyshare.com/v/RwgjjETg/file.html
Last edited by Elaine4 on Fri Jul 07, 2017 8:38 pm; edited 3 times in total



Posts

: 94


Join date

: 2013-04-12



---
Permissions in this forum:
You
cannot
reply to topics in this forum